About
ANTIQUA is a gallery exploring, discovering and collecting quality works of art of the modern era that withstand the test of time. From Design Masters of the global marketplace to Greek artists with an international presence, our website covers the areas of furniture, lighting, ceramics and sculpture. We celebrate all types and forms of modern antiques and we invite you to share our passion in the art of collecting.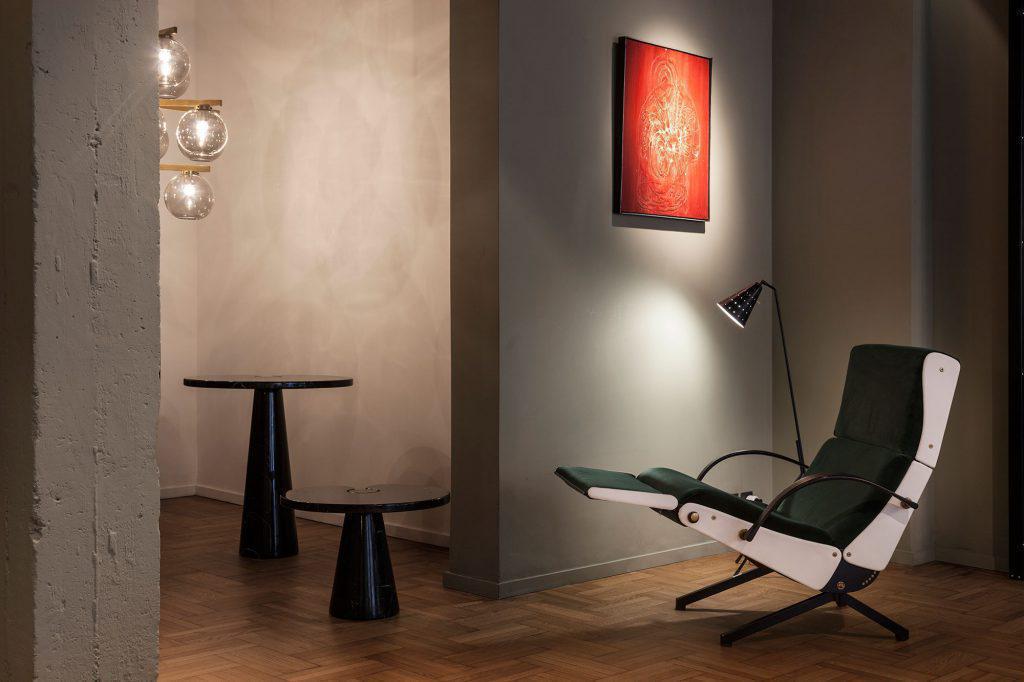 History
Guided by the love and passion for discovering and collecting unique artworks, the collectors, Yannis and Aliki Yannoukos, opened their first store with antiques under the name ANTIQUA back in 1954. Travelling around the world, they collected quality works of art and introduced them to the Greek market. The store's story unfolded along with the development of the country itself and in 1959 the gallery moved to Amalias Avenue, across from the Parliament Building, where it remained until 2016.
Yannis Yannoukos' two children Thanassis and Elizabeth, "inherited" their father's love for art, and -along with Thanassis' wife Pascale- were the next to take over the business. During the 1980's they enriched the collections according to the trends and needs of the new generation, modernized the gallery through expanding into new areas, while still pursuing traditional values. Byzantine and post-Byzantine artwork, Russian silverware, Greek paintings of the 19th century, European furniture of the 18th century, coexisted and complemented each other as parts of an already very rich and important collection.
Over time,  Elizabeths' son, Yagos Kounelis, gradually integrated within the gallery's interests, 20th century Modern Design and Modern Art. By 2013, ANTIQUA Gallery was already focusing on Historical Design furniture, lighting and decoratives from Masters of Design of the post war period, together with works of art by Greek modernist artists with an international presence, transcending thus into a new era. Since 2016 the gallery moved into a new space in downtown Athens, unfolding its complete program on Historical Design Furniture while also taking part in various Art Fairs.
After more than half of a century presence in the art and collectors world, ANTIQUA Gallery remains an important milestone for experts and art & design lovers in Athens.
Uniqueness and timelessness remain, as ever, the gallery's passion.